Launching Of The New Wesbite For The Embassy Of The Republic Of The Gambia In Beijing, People's Republic Of China

14:13:16 AM 27/08/2021

Return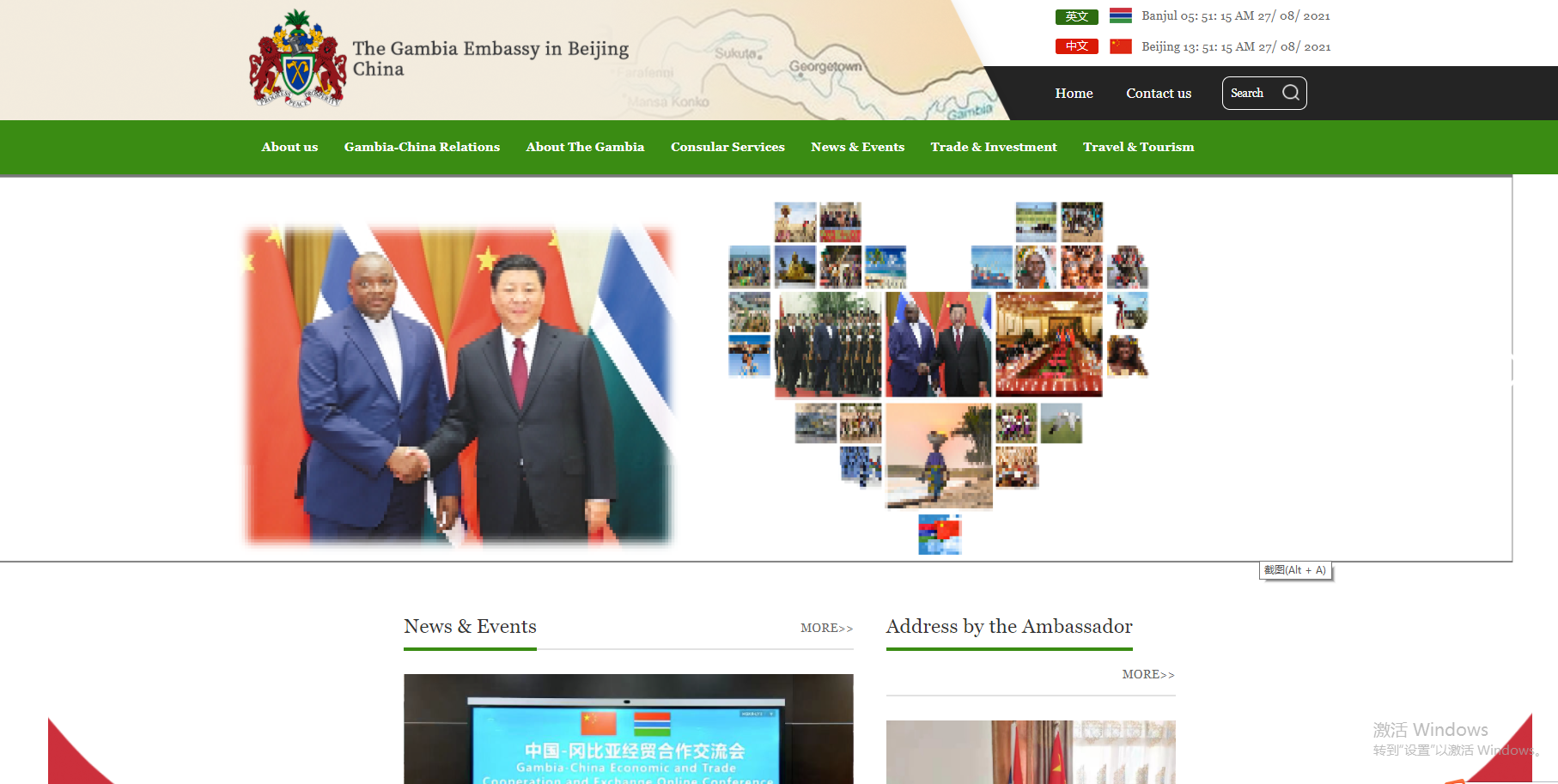 The Embassy of the Republic of The Gambia in Beijing, China in its drive to build an effective and efficient communication platform has constructed and launched a new official website under the URL name: http://www.gambiaembassychina.com.
Launching the official website of the Mission marks an important milestone in the Embassy's work in Beijing as information constitutes one of the key tools of work taking into consideration the importance of online communication in our digital world. The website will help the Embassy gain more visibility and credibility as well as improve its information flow.
The new official website provides user-friendly access to a wide spectrum of information on The Gambia and the Embassy services. The website features the activities of the Embassy and highlights the expanding bilateral relations between the Republic of The Gambia and the People's Republic of China. In support of The Gambia Government's approach for speedy recovery of tourism and export sectors, in the COVID-19 situation, the new official website of the Mission contains important information about The Gambia, including Trade & Investment opportunities, Travel and Tourism and Consular services, which the Embassy offers to the general public. It will help the overseas Gambians, potential travelers and investors to experience maximum flexibility and efficiency in obtaining relevant information online.
The Embassy will continuously attach importance to public diplomacy as it is an important part of diplomatic work and keep improving the website.